| | |
| --- | --- |
| Posted on December 29, 2019 at 5:25 PM | |
Mini Hassleback Potatoes 
These Mini Hassleback Potatoes are perfect as an appetizer, or a side dish due to their versatility.
Top them with sour cream and chive, dip them in fondue, or just enjoy them on their own.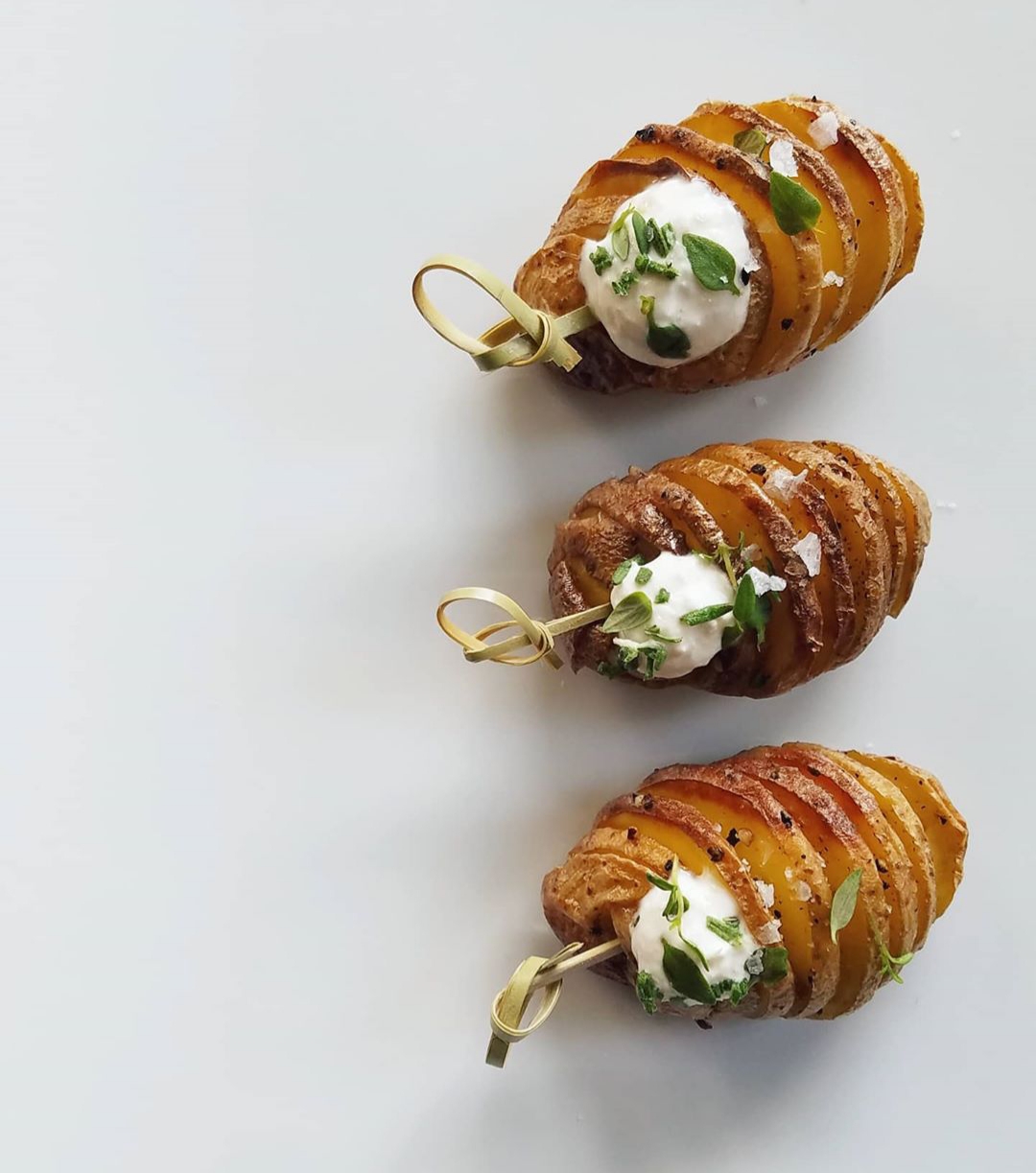 Makes: 12 Potatoes
Prep Time: 10 Minutes
Cook Time: 40 Minutes
By: Chef Hallie Norvet
Ingredients:
12 Mini Golden or Red Potatoes, Washed and Dried
Olive Oil
Salt and Pepper
Tools:
Sharp Knife
Wooden Spoon
Directions:
Preheat oven to 375 degrees. 
Place one potato into the dimple of the wooden spoon. Use your knife to make thin slices into the potato, the edges of the spoon should prevent you from cutting all the way through the potato. Continue making slices until your potato is completely sliced. 
Add all sliced potatoes into a medioum mixing bowl, and drizzle with 1/2 tablespoon of exra virgin olive oil, salt, and pepper. Toss to coat.
Line a sheet tray with parchment paper and space each potato one inch apart. Roast on middle rack of oven for 20 minutes, then flip potatoes, and continue baking for an additional 20 minutes.
Serve warm and garnish with sour cream, chive, bacon, cheese, broccoli etc.