| | |
| --- | --- |
| Posted on September 6, 2019 at 9:30 PM | |
Roasted Cherry Tomatoes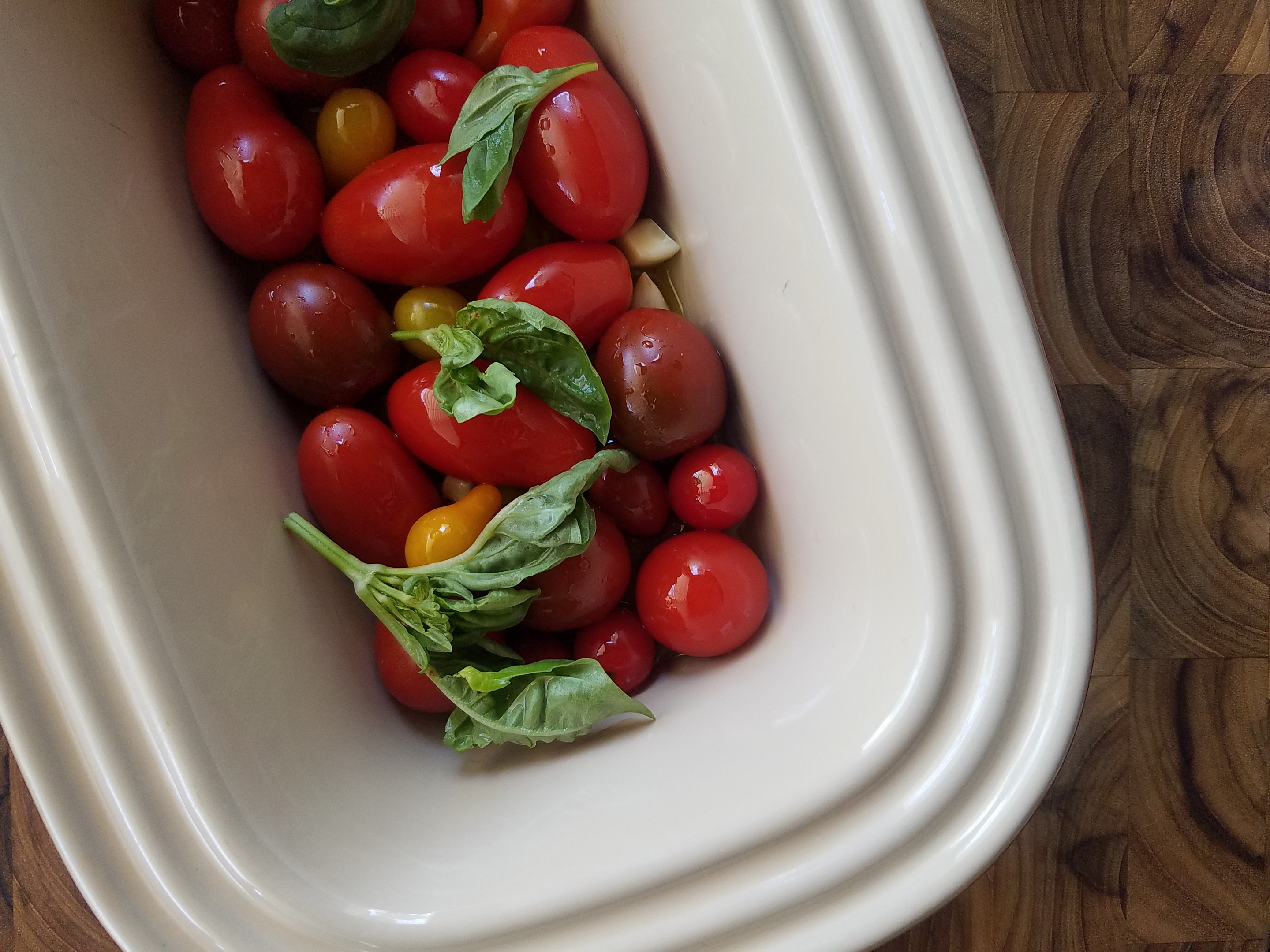 It's the end of Summer and the best time for tomatoes is now. But, what to do with all of those cherry or grape tomatoes to extend thier shelf life? Simple answer: roast them.
Roasted cherry tomatoes can be used to make a tomato sauce, for use in omelettes, or even over toast as a bruschetta. Don't forget how awesome they would be on pizza, or served over burrata either. Endless ideas! Plus, they're so simple to make, and they keep in the fridge for almost a week. Mangia.

Makes: 1 Cup

Prep Time: 5 Minutes

Cook Time: 25 Minutes
By: Chef Hallie Norvet
Ingredients:
1.5 Cup Cherry Tomatoes
2 Clove Garlic, Rough Chopped
Salt + Pepper
1/4 Cup Olive Oil

Fresh Basil (if Desired)
Directions:
Preheat your oven to 375 degrees. Place all ingredients into an oven safe baking dish, making sure the tomatoes are in a single layer as much as possible. Bake tomatoes on the middle rack of the oven, and allow to roast for 25-30 minutes, until the tomatoes burst and become fragrant.
Remove tomatoes from oven, and allow to cool. Place cherry tomatoes in an air-tight jar or containr, and they will keep in the refirgerator for up to 5 days.