Avocado Caesar Salad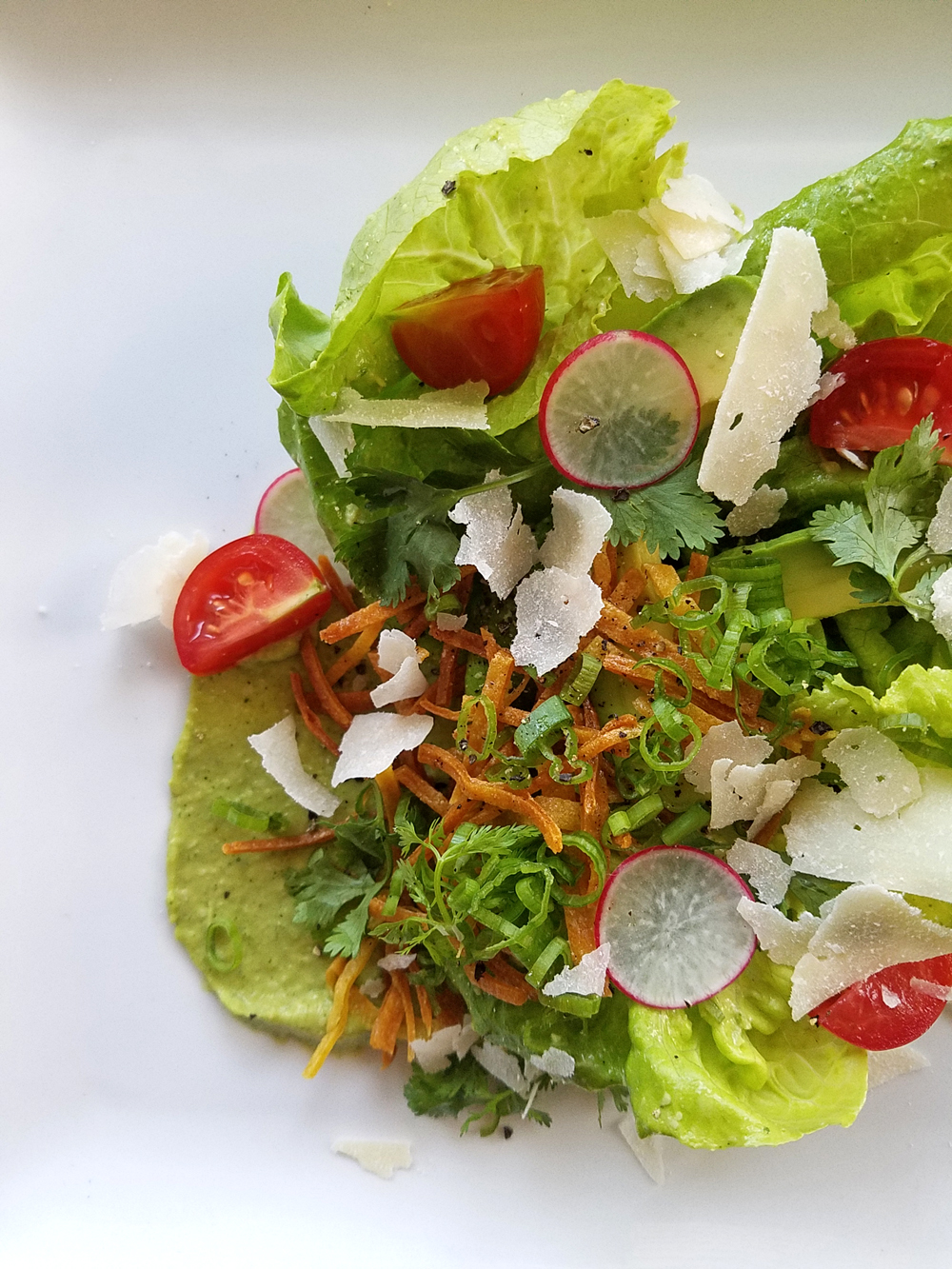 I went out to a restaurant this weekend and there was an Avocado Caesar Salad on the menu. But, the waiter was not sure if there were any anchovies involved in the dressing. So, inspired by that moment, I had to wake up the very next day and make myself a Vegetarian Avocado Caesar Salad.
Fun fact: I am not vegetarian. However, I try to eat as plant based as possible. Vegetables are usually the focus of my meals because not only are they absolutely beautiful, they make me feel good. Vegetables are also easier on my wallet, and better for the enviorment than most animal based meals.
Anyway.. onto the dressing!
Makes: 1.5-2 Cups of Dressing

Prep Time: 10 Minutes:
Cook Time: None
By: Chef Hallie Norvet
Ingredients:
1 Medium Ripe Avocado, Peeled and Pitted

1/3 Cup of Your Favorite Mayonaisse (I like Best Foods, and Primal Mayo)
1/4 Cup Parmesan Cheese
2 Clove Garlic, Smashed and Chopped
1 tsp. Dijon Mustard
1 tsp. Annie's Worcestershire Sauce (Vegetarian and Vegan guys!)

2 Lemons, Juiced
2 Tablespoons Fresh Cilantro, Chopped
4 Tablespoons Olive Oil
Salt and Fresh Cracked Black Pepper to Taste

Directions:
Place all ingredients except olive oil into a blender, or food processor. Blend on medium speed or pulse, and slowly add olive oil. Once olive oil is incorporated, add a bit of salt and black pepper to the mixture, blend, and then taste with a spoon. Add more salt if desired.