| | |
| --- | --- |
| Posted on December 29, 2017 at 5:55 PM | |
Cracked Pepper Bleu Cheese Dressing
I promise that underneath everything here, there are actual wedges of chilled iceberg lettuce..and.. it's all vegetarian! I used my cracked pepper bleu cheese dressing to dress up this Loaded Wedge Salad. Fnished with Bleu Cheese, Cucumber, Tomato, Carrot, Parsley, Scallion, Hardboiled Egg, Radish, Sunflower Seed. Put this on the table for your New Year's Eve Party, you could even do individual wedges!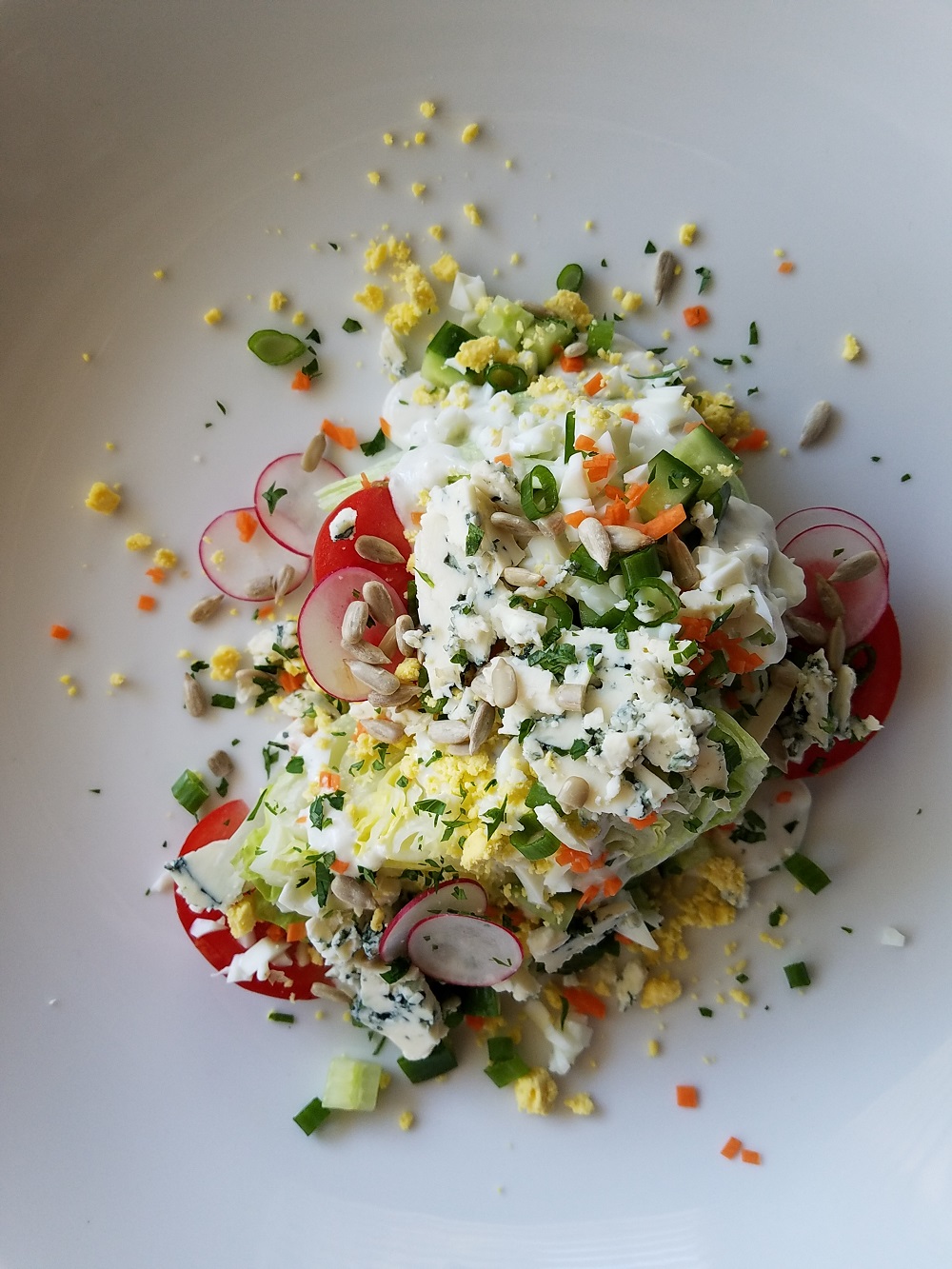 Makes: About 1.5 Cup
Prep TIme: 5-10 Minutes
Cook Time: None
By: Chef Hallie Norvet

Ingredients:
1/3 Cup Sour Cream
1/3 Cup Mayonaisse
1/3 Cup Buttermilk
1 tsp Apple Cider Vinegar
3 Tablespoons Finely Crumbled Bleu Cheese
1/4 tsp Garlic Powder
1/4 tsp Onion Powder
1 tsp Fresh Thyme, Chopped
1 tsp Fresh Chive, Chopped
1 tsp Fresh Cracked Pepper
Salt to taste
Directions:
Combine ingredients in a medium mixing bowl and mix with a whisk/spatula. Season dressing with salt to taste. Refrigerate for 30 minutes to combine flavors. Dressing can keep refrigerated for up to 3 days.