Lobster tails were on sale this week.. I don't ever need an excuse to buy lobster but if I did, this was it. "What to make, what to make.." I wondered to myself. It's still 85 degrees here in Los Angeles in the middle of October, I'm starting to think it will be Summer forever here. Something chilled would really hit the spot.. "Ah ha!" Mini lobster rolls. These beauties were born..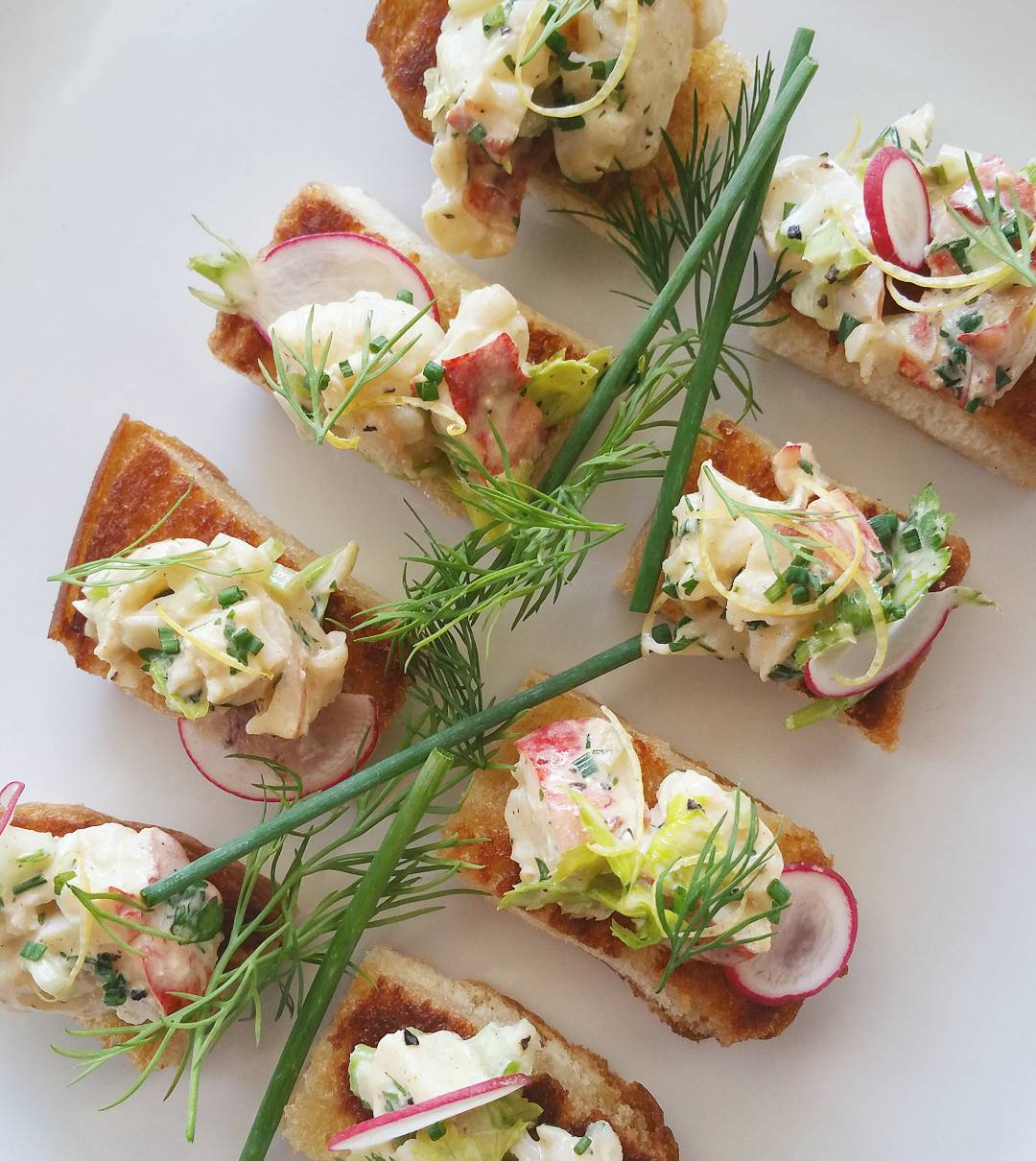 Makes: 25+ Mini Toasts
Prep Time: 20 Minutes
Cook Time: None
By: Chef Hallie Norvet
Ingredients:
Toasts:
1 Stick Salted Butter, Room Temperature
3 Garlic Cloves, Peeled, Chopped

25 1/3-inch-thick Bread Slices Cut from 1 Baguette, or 7 Slices of Quartered Slices of Thick White Toast

Lobster Mix:

2 Tablespoon Mayonaisse
1 Tablespoon Creme Fraiche

1/3 Cup Celery and Leaves (If Any), Finely Diced

2 tablespoons Fresh Italian Parsley, Chopped
1/2 Tablespoon Fresh Dill, Chopped

Leom Juice, 1 Tablespoon

1 teaspoon Dijon Mustard
1/8 teaspoon Lemon Zest for Fine Microplane

Dash of Paprika
12 Ounces Cooked Lobster Meat, Roughly Chopped into Large Dices
Here is a great tutorial on how to cook lobster tails, I reccommend the boiling option for this recipe:
How to Cook Lobster Tails: http://www.wikihow.com/Cook-Lobster-Tails

Garnish Options:
Dill Frond
Chopped Chive
Lemon Zest
Paprika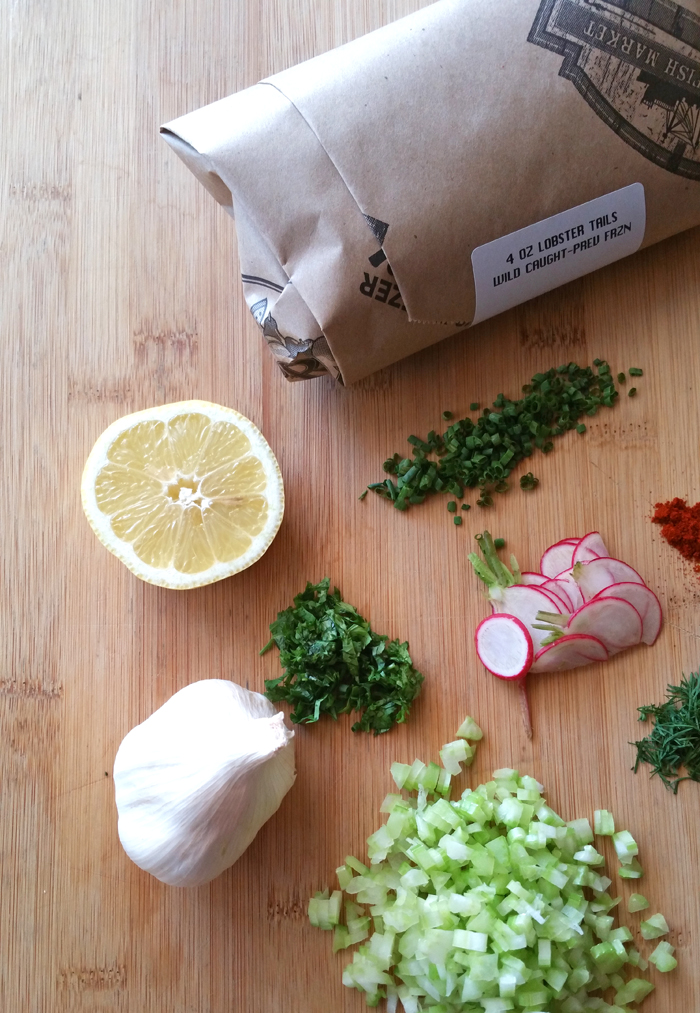 Directions:
Pre-heat oven to 400 degrees. Mix togetehr softened butter and garlic. Spread a thin layer of butter on each side of your bread slices. Place bread slices onto a baking sheet. Place baking sheet on center rack and allow to bake for 7-9 minutes until edges are golden brown. Transfer toasts to plate to cool.
Combine mayonnaise, celery, parsley, dill, lemon juice, Dijon mustard, lemon zest, and dash of paprika in large bowl; stir to blend. Mix in lobster and gently fold with spatula. Season with salt and pepper to taste. Mound lobster salad onto each toast and serve. Garnish with your favorite fresh herb, lemon or spice from the ingredient list.