| | |
| --- | --- |
| Posted on July 21, 2014 at 11:50 PM | |
When you are a personal chef, it means that you have to know how to (generally) make anything and everything. One thing that took me a few tries to get right are these delectable Fried Sweet Plantains or Plátanos Maduros in Spanish. I had first tried these at a Cuban restaurant here in Los Angeles, and I was hooked. These are a great side dish for many Caribbean, Central and South American dishes. Be sure to use VERY ripe yellow-brown to brown plantains, the green and yellow are still not sweet enough. You can speed up the ripening process by storing your green/yellow plantains in a paper bag for 4-5 days in a dark place.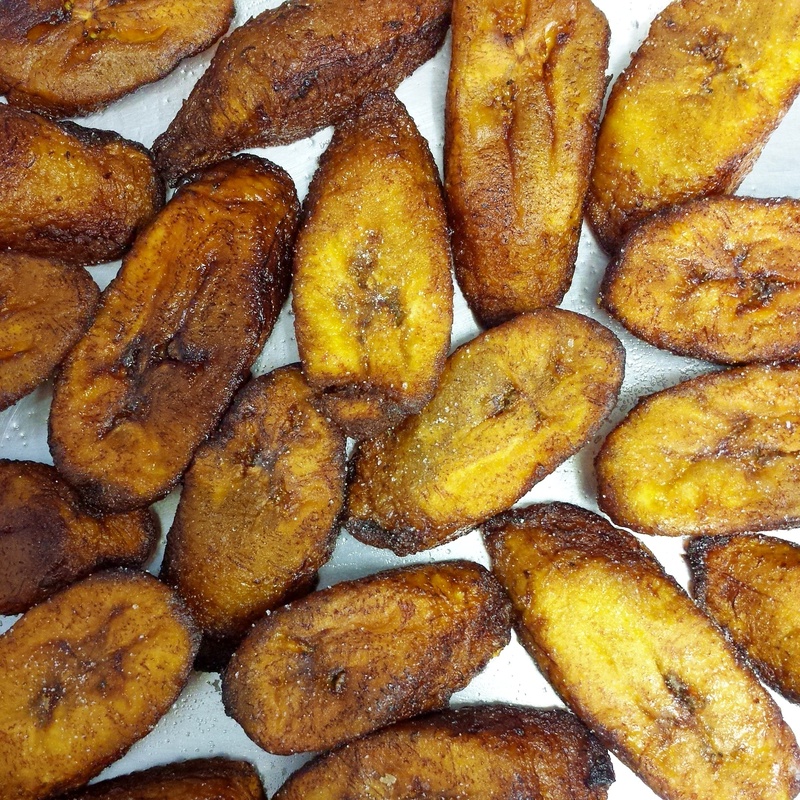 Serves: 4-5
Prep Time: 15 Minutes
Cook Time : 5 Minutes
Recipe By: Chef Hallie Norvet
Ingredients:
5 Large Firm-Ripe Plantains

Vegetable/Canola Oil for Deep Frying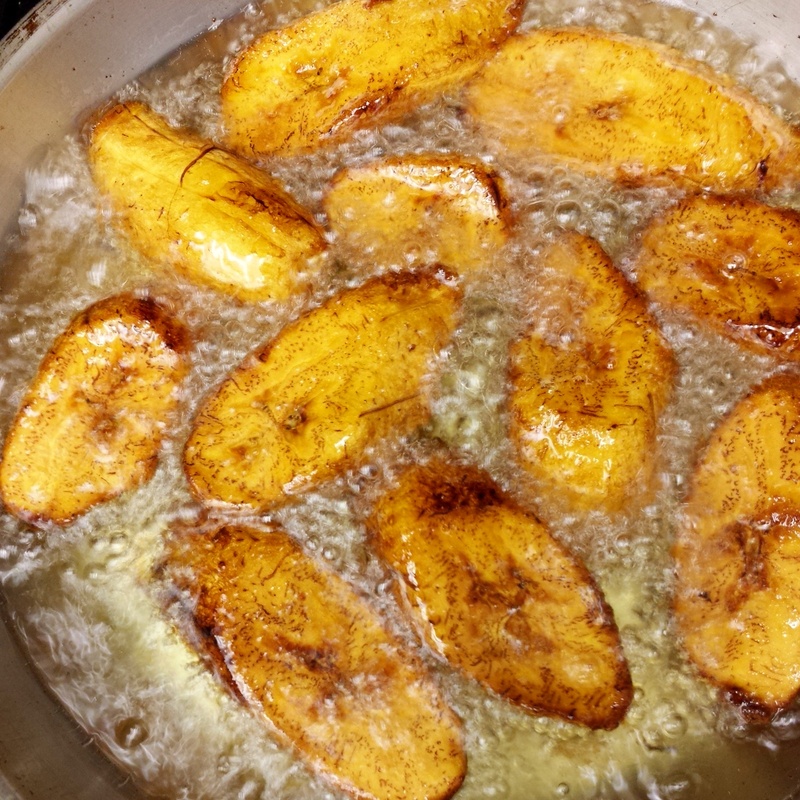 Directions:
Slice and peel your plantains. Cut into 1/2 Inch slices on a bias.

Heat enough oil in a medium sized pot or high-edge skillet to cover 1/4-1/2 inch. Heat your oil for about 5-10 minutes over medium-low heat until it reaches a temperature of 350-375 degrees.
Fry 8-10 pieces at once, be sure not to overcrowd the pan. Fry on each side for 2-3 minutes until golden brown.
Using a slotted spoon, transfer them to a paper towel or baking sheet. Seasoning with salt is optional.
These Fried Sweet Plantains are best served immediately. However, you could cool and store in the refrigerator the night before then re-heat at 350 until heated through the next day.