| | |
| --- | --- |
| Posted on March 23, 2014 at 8:25 PM | |
This morning I got a late start to the day and decided to spend my afternoon creating my ideal huevos rancheros. This sauce is made from a few simple ingredients and produce you may already have in the house. On a spicy scale of 1-10 this sauce ranks a 7 or so. If you like a little less heat, leave out half of the jalapenos.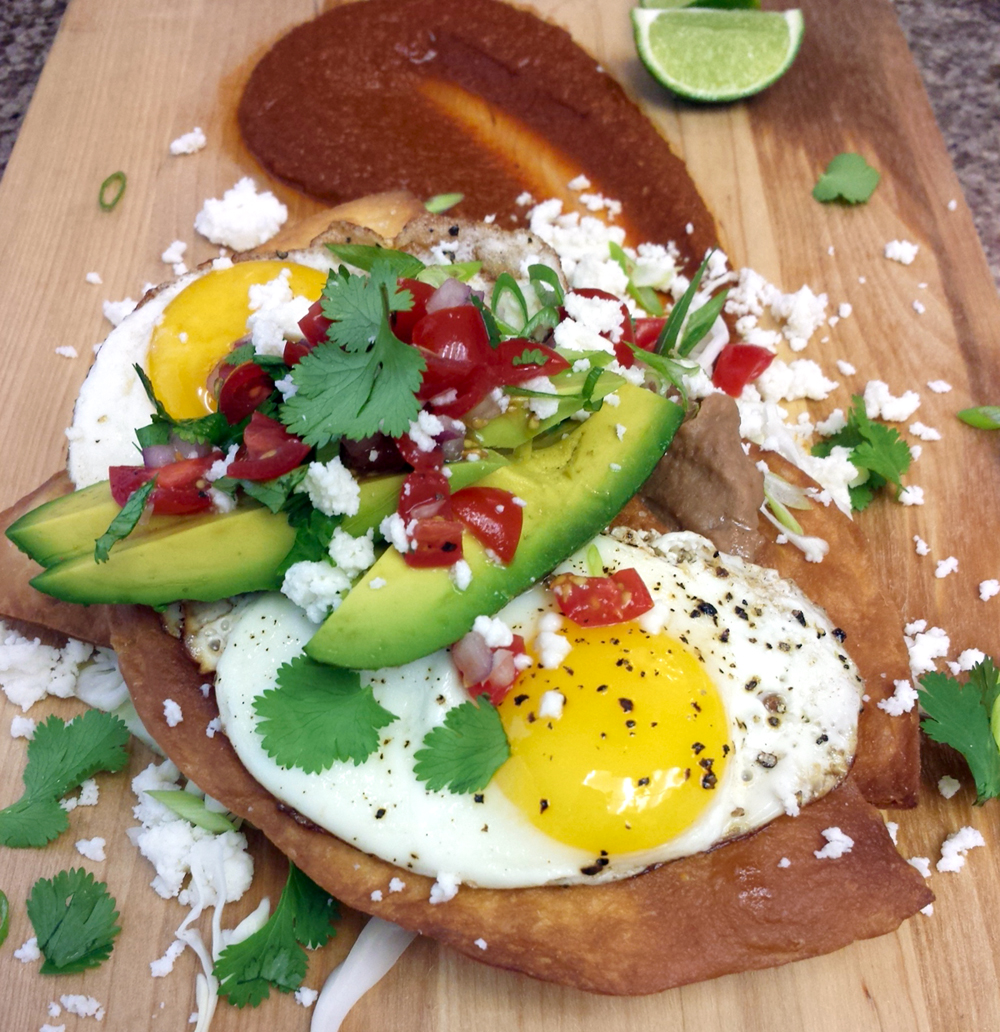 Serves: 6
Prep Time: 5 Minutes
Cook Time: 20 minutes
By: Chef Hallie Norvet
Ingredients:
1 Tablespoon Extra Virgin Olive Oil

1 Medium Brown Onion, Chopped
2 Medium Carrots, Peeled, Trimmed and Chopped
1 Stalk Celery, Chopped
4 Jalapenos, De-seeded and Chopped

5 Garlic Cloves, Chopped
1Teaspoon Cumin
1 Teaspoon Chile Powder
2 Dry California Chiles, De-Seeded and Crushed

1 Can Tomato Paste
11/2 Cup Chicken Broth
Directions:
Heat olive oil in a medium stockpot over high heat. Add Onion, Carrot, Celery, Jalapenos, Garlic Cloves, Cumin, Chile Powder and Crushed Chiles. Saute over medium heat for 3 minutes until soft. Add tomato paste,and stir with vegetables for 3 miinutes or so  with a wooden spoon. Add chicken stock, stir and bring mixture to a boil. Simmer over medium heat for 15 minutes. Then blend mixture with an immersion blender and season with salt and pepper to taste. Serve under, or over, sunnyside up eggs and a fried tortilla!