Green Goddess Dressing is a thick, creamy dressing made of sour cream, mayonaisse, herbs and lemon. I have made a "healthier" version of this classic dressing by substituting avocado for mayonaisse. I personally think it tastes better, and it will give you a rich, green dressing without the added mayonaisse. You can also use this dressing as a dip!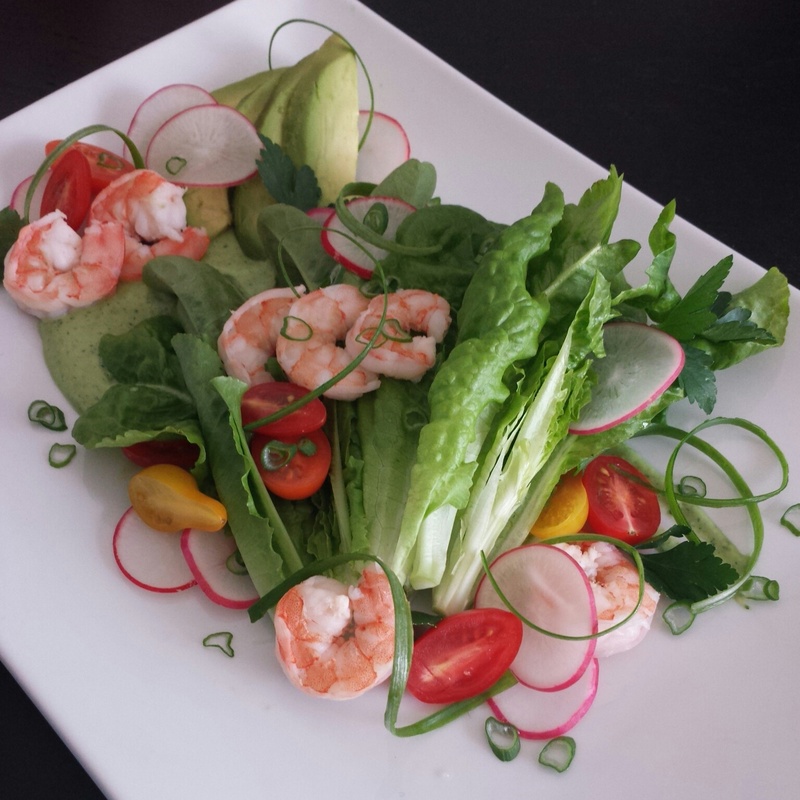 Servings: 2-3
Prep Time: 15 Minutes
Cook Time: None
By: Chef Hallie Norvet
Ingredients:
1 Avocado, Halved and Peeled, 1/2 Sliced

1 Clove Garlic, Chopped
1/2 Cup Sour Cream
1/4 Cup Scallion or Chive, Chopped

2 Tablespoons Basil, Chopped
2 Tablespoons Tarragon, Chopped
1 Tablespoon Parsley, Chopped
1 Teaspoon Anchovy Paste or Chopped Anchovies

1/2 Lemon, Juiced
Salt and Black Pepper

Black Pepper

1 Head Lettuce, Washed and Quartered (Butter/Bibb or Green Leaf would be ideal.)
1/2 Pound Cooked Shrimp, No Shells or Tails

10 Grape Tomatoes, Halved
3 Radishes, Sliced
Garnish:
Parsley Leaves

1 Tablespoon Chopped Green Onion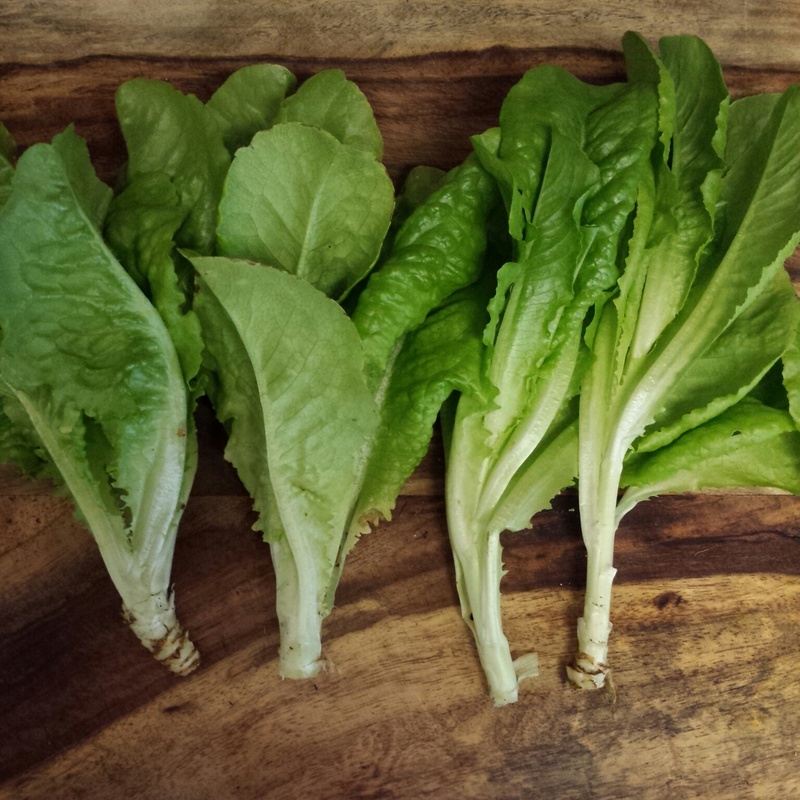 Baby Buttercrunch Lettuce from my personal garden.

Directions:
In a blender add 1/2 avocado, garlic, sour cream, scallion, basil, tarragon, parsley, anchovy, lemon and a dash of salt and pepper to make your dressing. Blend until smooth. Season to your taste. If you would like your dressing a bit thinner, add 2 tablespoons of water and blend until smooth. Re-season.
On a large plate, pour a smal circle of dressing onto the center. Top with lettuce, shrimp, sliced avocado, tomatoes and radish slices. Garnish with parsley or chopped scallion. Not into shrimp? Other great protein packed toppings would be cooked salmon, hardboiled egg or bacon. Yum!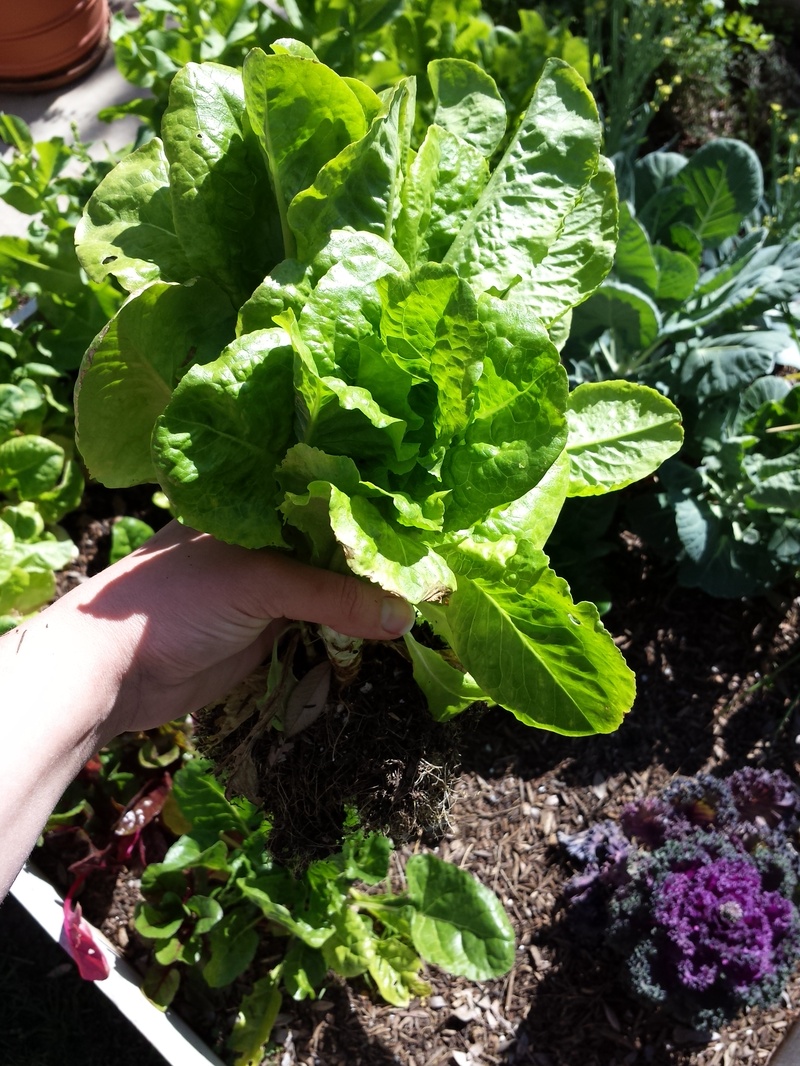 All photos and recipes by Chef Hallie Norvet, Hallie Norvet Personal Chef Service, Los Angeles, CA