| | |
| --- | --- |
| Posted on November 29, 2013 at 11:20 AM | |
This dish is best cooked in a cast-iron skillet. If you don't have any cast-iron cookware, a large stainless steel sauté pan would work just as well.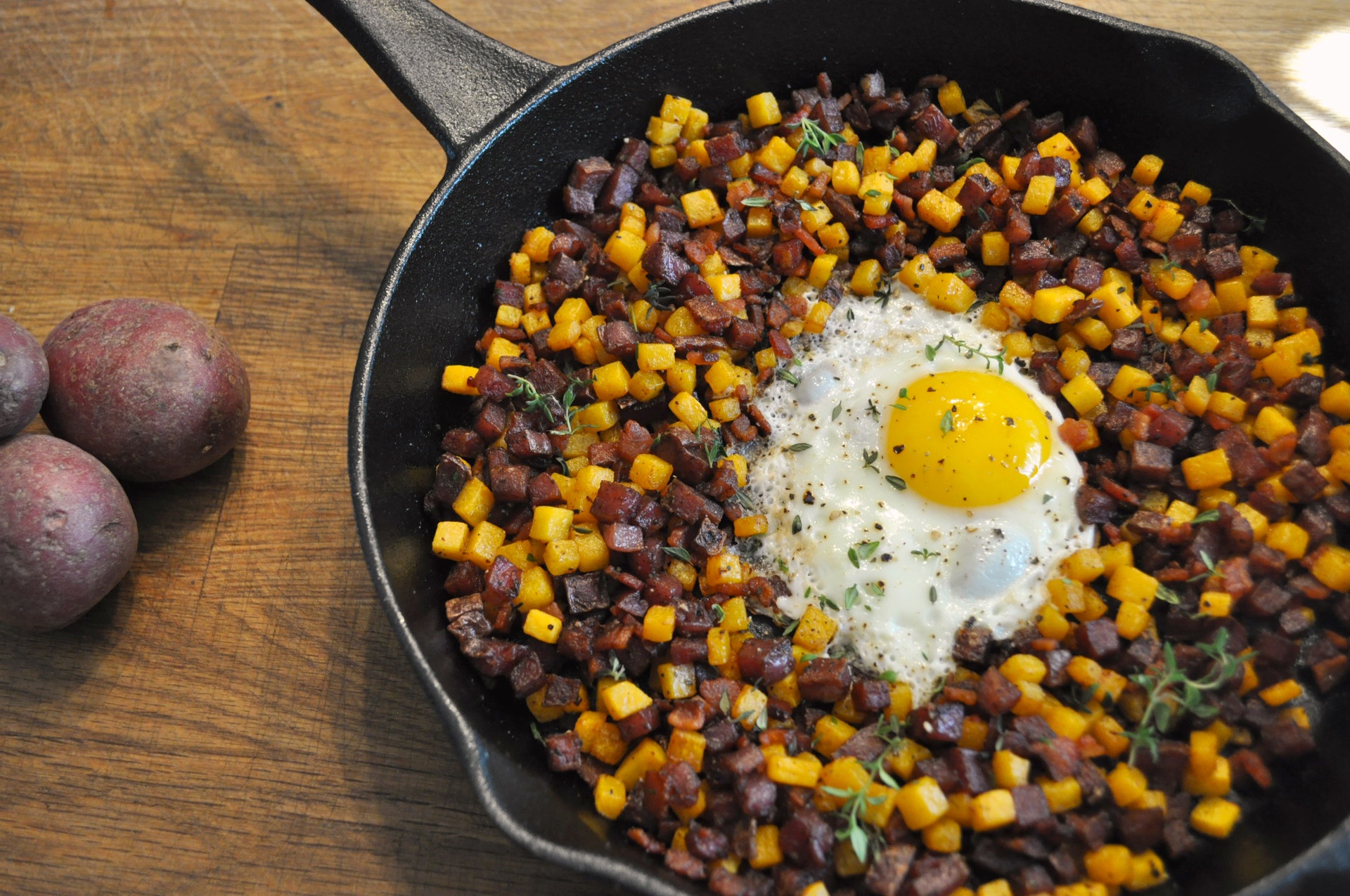 Servings 2
Prep Time: 10 Minutes
Cook Time: 15 Minutes
By: Chef Hallie Norvet
Ingredients:
5 Slices Bacon, Chopped
1 Cup Small Diced Heirloom Potatoes
1 Cup Small Diced Butternut Squash
Salt and Pepper
1 Tablespoon Thyme
1 Teaspoon Butter
2 Large Eggs
Directions:
Heat a medium cast-iron skillet over medium-high heat and add chopped bacon. Stir with a wooden spoon until bacon is cooked.  Remove bacon from pan but leave the fat. Return pan to stovetop and heat over medium-high heat. Add potatoes, butternut squash and thyme to the pan and continue cooking over medium heat for 10 minutes, stirring every 2 minutes to evenly cook the hash.  Be sure to season the hash as well with a light sprinkling of salt and pepper. With a spatula or spoon, make an opening in the middle of the pan for eggs and reduce heat to medium. Melt butter onto open spot and crack eggs into pan. Reduce heat to medium low and continue cooking until egg whites are firm and potatoes are cooked through. Garnish with chopped parsley and/or thyme.