| | |
| --- | --- |
| Posted on August 22, 2013 at 6:40 PM | |
Mexican Sour Gherkin and Cherry Tomato Salsa
This refreshing salsa is made from miniature Mexican gherkin cucumbers and ripe cherry tomatoes. These little gherkins pack a huge crunch as well as cucumber flavor! This salsa goes great over any grilled fish, pork or chicken, with tacos or paired simply with tortilla chips.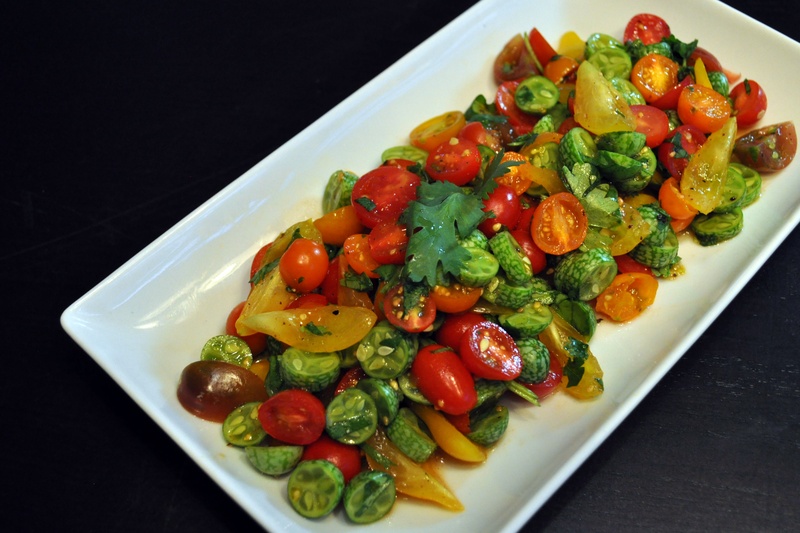 Prep time: 10 minutes
Cook time: 5 Minutes
Servings:  4-5
By: Chef Hallie Norvet
Ingredients:
1 Cup Sliced Mexican Sour Gherkin
1 Cup Halved Cherry Tomatoes
¼ Cup Finely Chopped Red Onion
¼ Cup Finely Chopped Cilantro
½ Lime, Juiced
Kosher Salt and Black Pepper to Taste
Directions:
Toss sliced Mexican gherkins with halved cherry tomatoes, chopped onion, cilantro and lime juice in a medium mixing bowl. Toss ingredients until thoroughly combined. Season salsa with a dash of kosher salt and pepper to taste.