| | |
| --- | --- |
| Posted on July 25, 2014 at 8:00 PM | comments (0) |
This bright yellow Peruvian Aji Amarillo Sauce packs a red hot punch from these beautiful peruvian peppers. This recipe specifically calls for Peruvian Yellow Peppers. They are sweet, flavorful and have a huge kick. You can find these in most Hispanic markets either canned or frozen directly from Peru. I had found these in the frozen section of my local Vallarta supermarket here in Los Angeles.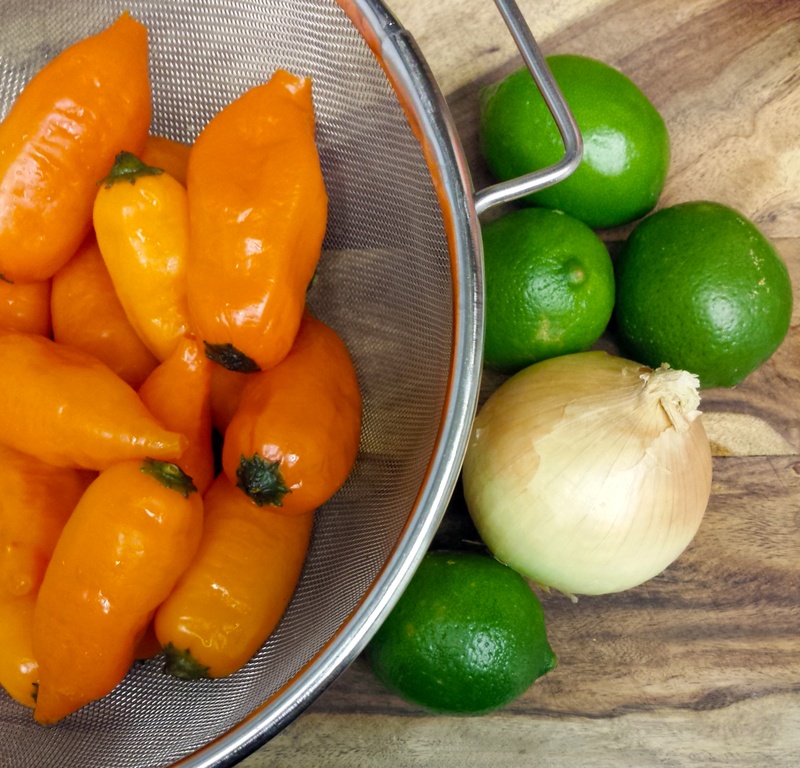 Makes: 2 Cups
Prep Time: 15 Minutes
Cook Time: None
By: Chef Hallie Norvet
Ingredients:
1 Dozen Peruvian Aji Amarillo Peppers, De-stemmed, Seeded and Rough Chopped

1/4 Sweet Onion, Chopped Fine
1 Garlic Blub, Chopped
4 Limes, Juiced
1 Tablespoon Vegetable Oil

1 Teaspoon Sugar
Salt to taste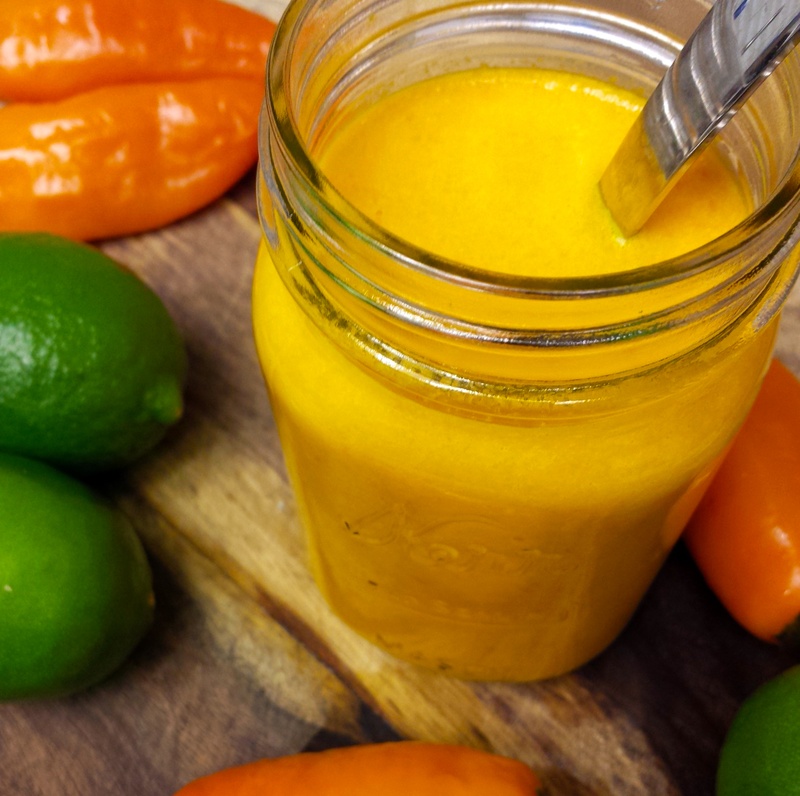 Directions:
Place Peruvian Peppers, Onion, Garlic, Lime Juice, Vegetable Oil, Sugar and Salt into a blender. Blend on high until smooth. If your sauce is too thick, add 1 Tablespoon of water to blended mixture until desired consistency is reached. This sauce goes great with grilled fish/seafood, chicken or beef.