Sweet Chili Chicken Lettuce Wraps

These Sweet Chili Lettuce Wraps are so fresh and delicious it's hard to believe how good they are for you. Don't be overwhelmed by the knife work, you can get it all done ahead of time and cook the chicken whenever you see fit.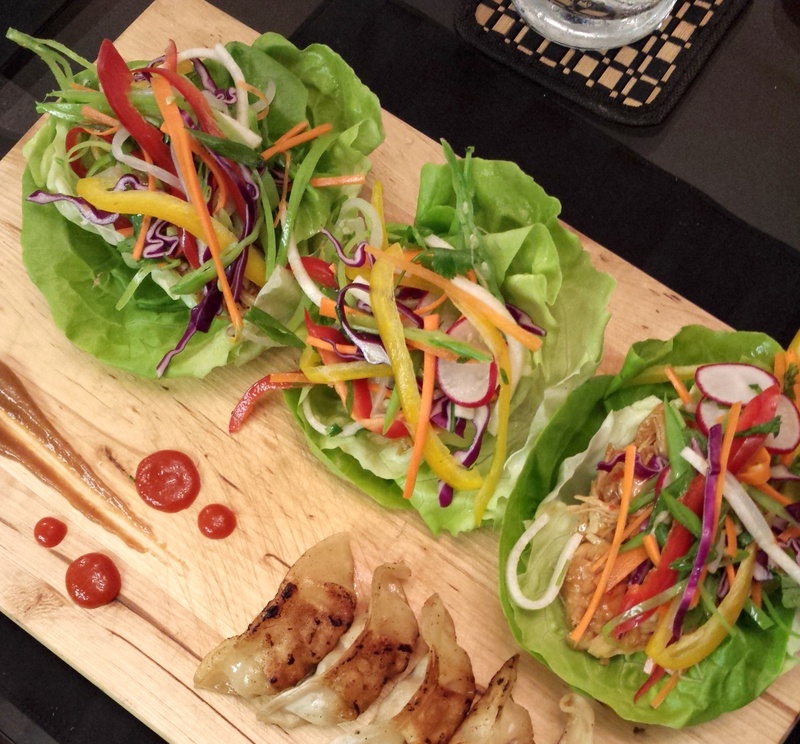 Servings: 5-6
Prep Time: 30 Minutes
Cook Time: 15 Minutes
By: Chef Hallie Norvet
Ingredients:
Wraps:

2 Heads Butter or Boston Lettuce, Washed, Leafed and Dried
Pickled Vegetables:

2 Carrots Julienned
1 Small Jicama, Julienned
1 tsp. Sambal Oelek Chili Sauce
2 Tablespoon Rice Wine Vinegar
1 tsp. Fresh Ginger
1/2 tsp. Chopped Garlic
1/2 Cup Water
Salt
Fresh Vegetables:

1 Red Bell Pepper, Julienned
1 Yellow Bell Pepper, Julienned
1/4 Pound Snow Peas, Julienned
1/4 Head Purple Cabbage, Julienned
1/2 Bunch Cilantro Chopped Rough
1 Bunch Scallion, Greens Only Cut on a Bias
3 Radish Bulbs, Sliced Thin
1 Cup Bean Sprouts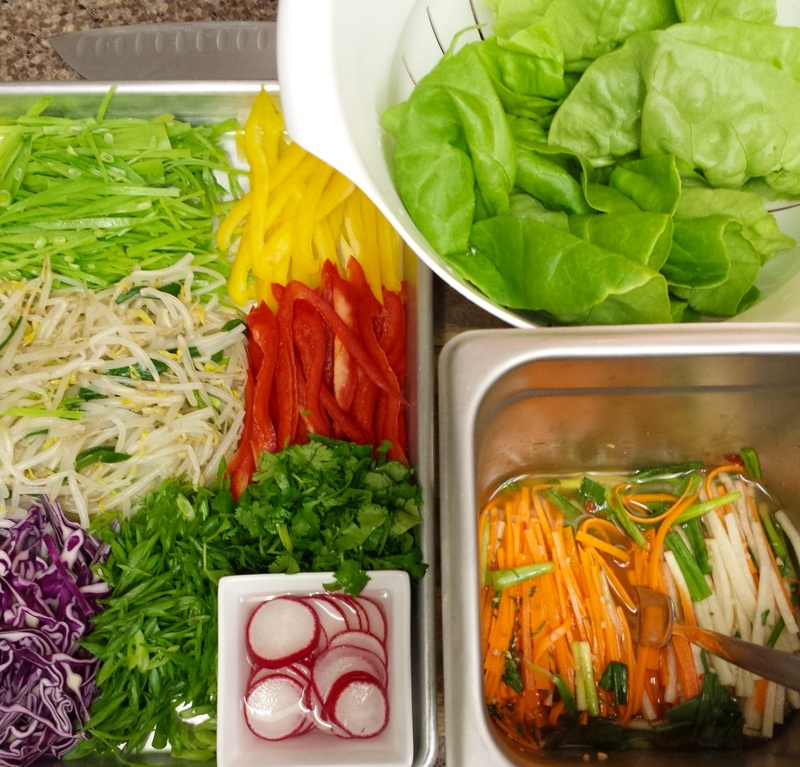 Chicken:
1 Tablespoon Sesame Oil
1.5 Pound Chicken Breast Tenderloin
1 Tablespoon Chopped Garlic
1/2 Tablespoon Fresh or Powdered Ginger
2 Tablespoon Soy Sauce
1/2 Cup Sweet Chili "Mae Ploy" Sauce
Directions:
Quick Pickling Vegetables:
Place carrots, jicama, sambal olek, rice wine vinegar, ginger and garlic into a small mixing bowl together. Add water and mix. Add salt to taste and allow to pickle for 30 minutes.
Chicken:
Heat a medium sized saute pan over medium-high heat. Add Sesame oil and sear chicken. Allow to cook for 1-2 minutes, then flip and cook for 1-2 minutes on the other side until both sides are browned. Then add garlic, ginger, soy sauce and sweet chili sauce. Turn chicken to coat evenly. Add water to pan and cover with lid. Reduce heat to medium low and simmer for 10 minutes until chciken is cooked to a temperature of 165 degrees.

Assembly:
Place hot chicken into one or two lettuce leaves. Finish with additional sweet chili sauce if desired. In a mixing bowl, toss fresh and pickled vegetables together and serve on top of chicken. Wrap like a taco and enjoy!