I have tried many ways of cooking beets from boiling, to roasting and to braising and I believe found the most efficient method so far. Follow along step-by-step as I show you how to make delicious nutritious beets for salads, sides, soups and entrees.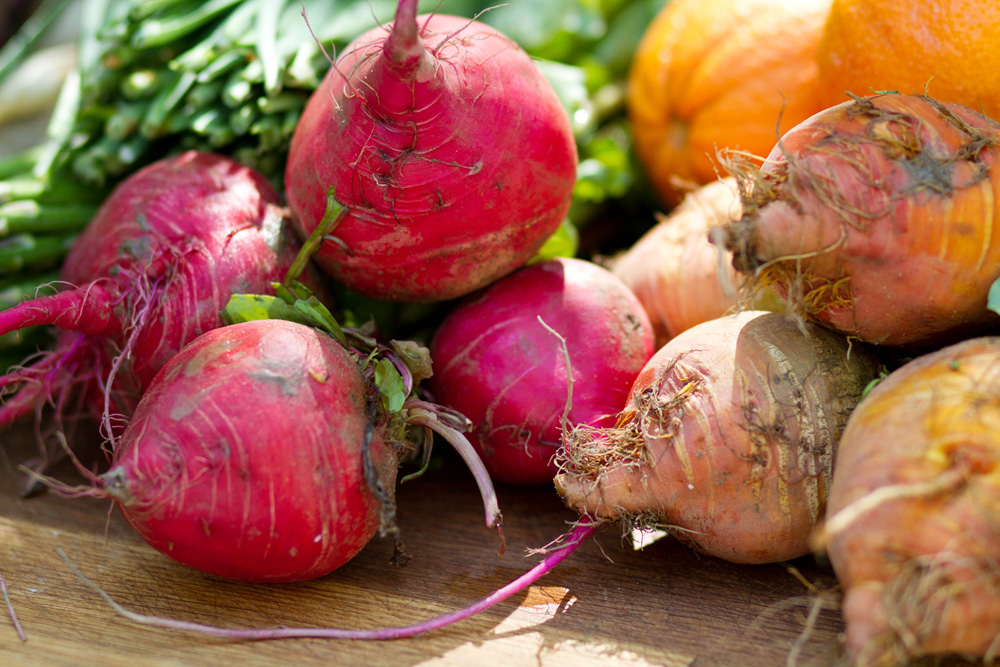 I am using candy striped beets, and golden beets I purchased from my local farmer's market, but you can use any beet at all! Most supermarket's carry beets year-round. If you have baby beets, simply reduce the oven time by half.

Makes about 4 Cups
Ingredients:
6 Large Beets
Bay Leaf
1 Tablespoon Pickling Spices
2 Tablespoon Red Wine Vinegar

1 Q Water (or enough to almost cover beets)
1 Teaspoon Fresh Cracked Pepper

3 Tablespoon Kosher Salt
Deep Cooking Dish
Aluminum Foil

1. To begin, clean off all the beets of excess dirt.
2. Cut off the bottom and the tip of the beet head. This will allow for even cooking and the flavors to penetrate the beet.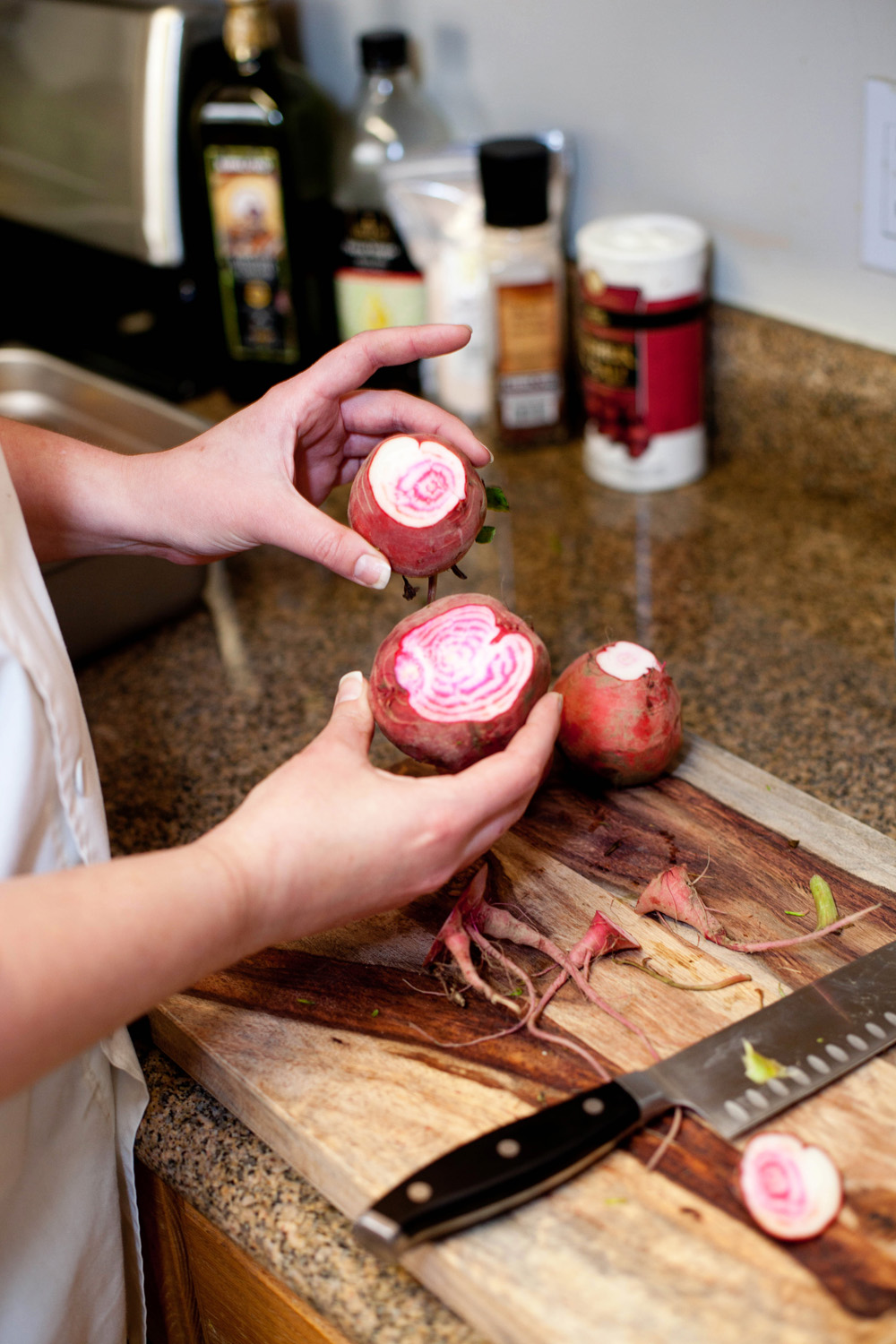 3. Next place all beets into your cooking dish. Add bay leaf, vinegar, pickling spices and salt. All of these herbs and spices add flavor to the beets while they cook.

4. Fill dish with water until beets are just about covered.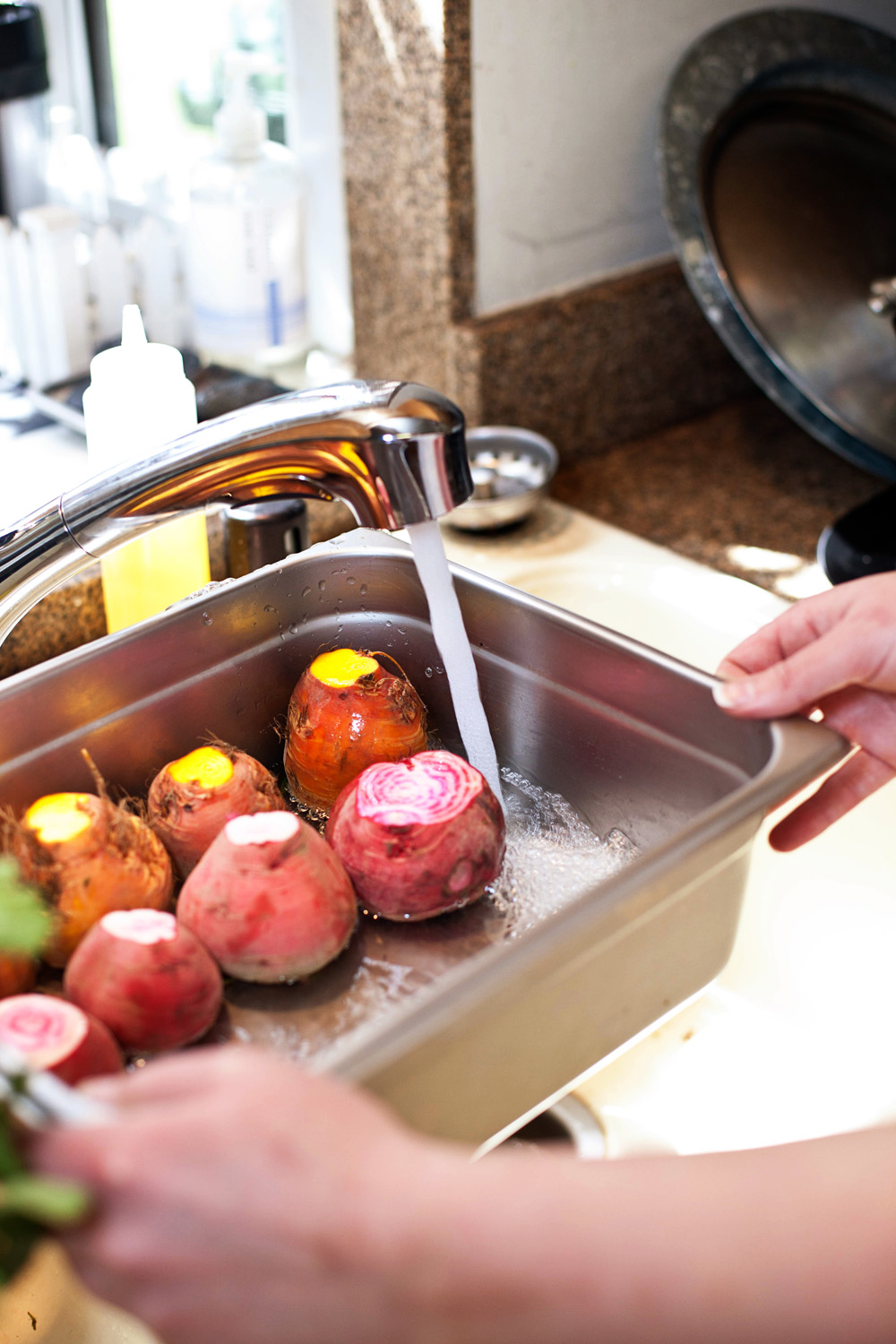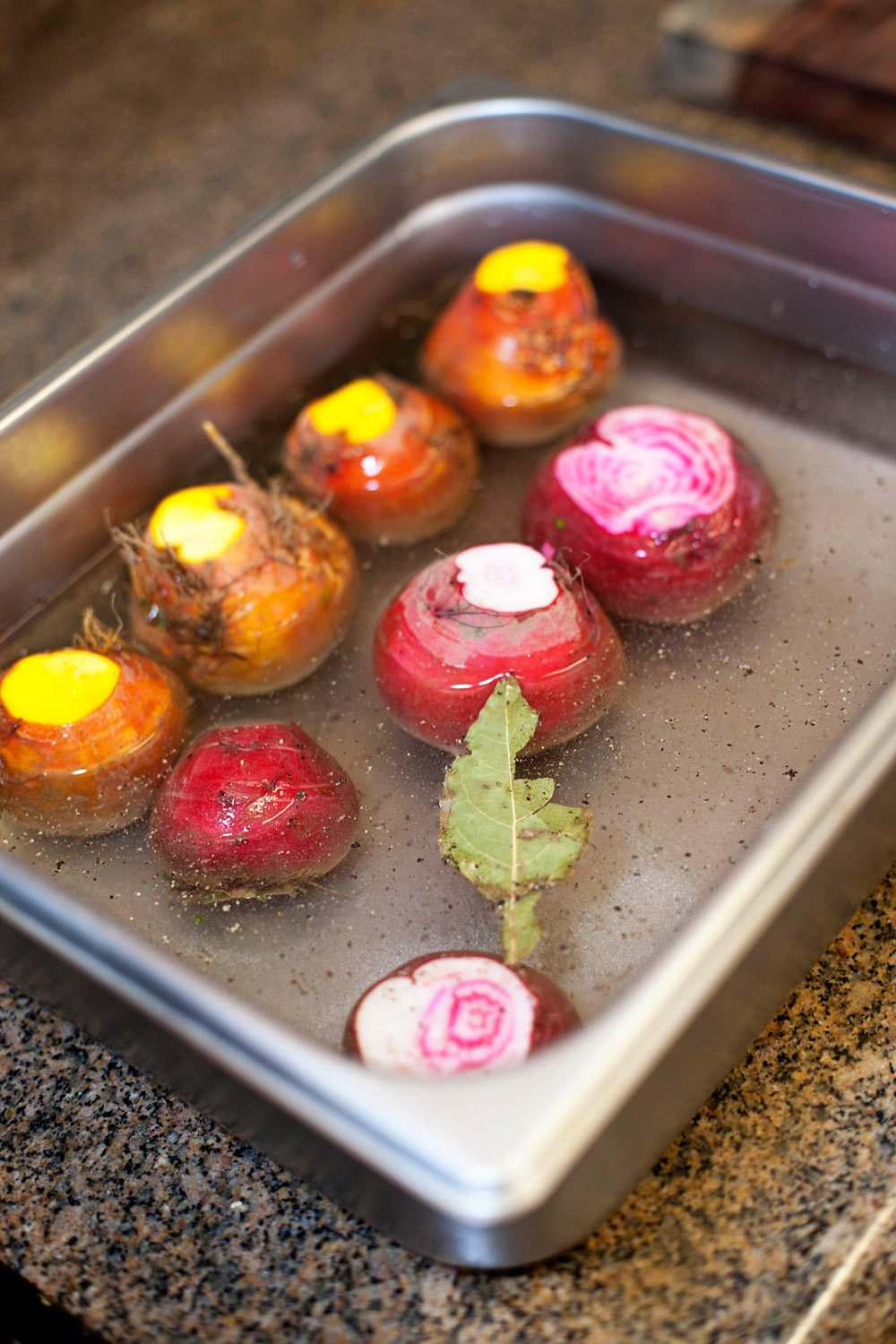 6. Cover with aluminum foil and seal tightly.

7. Cook at 350 degrees for 1.5 hours or until a toothpick can go through each one. Please use caution when removing the foil as the steam and water will be VERY hot. Use tongs to remove foil to prevent any steam burns on your hands.

8. Remove beets from liquid with tongs and allow to cool. Discard liquid.

9. You can remove the skins by applying pressure to the outside of  the beet. I recommend using a towel to peel them. It will prevent your hands from becoming dyed with beet juice. If you are cooking red beets, please use gloves! It can get quite messy.

10. I then cut my beets into cubes for my salad. But you can slice them, cube them, shred them, chop them, puree them, whatever you can imagine. Simply store in your refrigerator for up five days for beets at arms reach.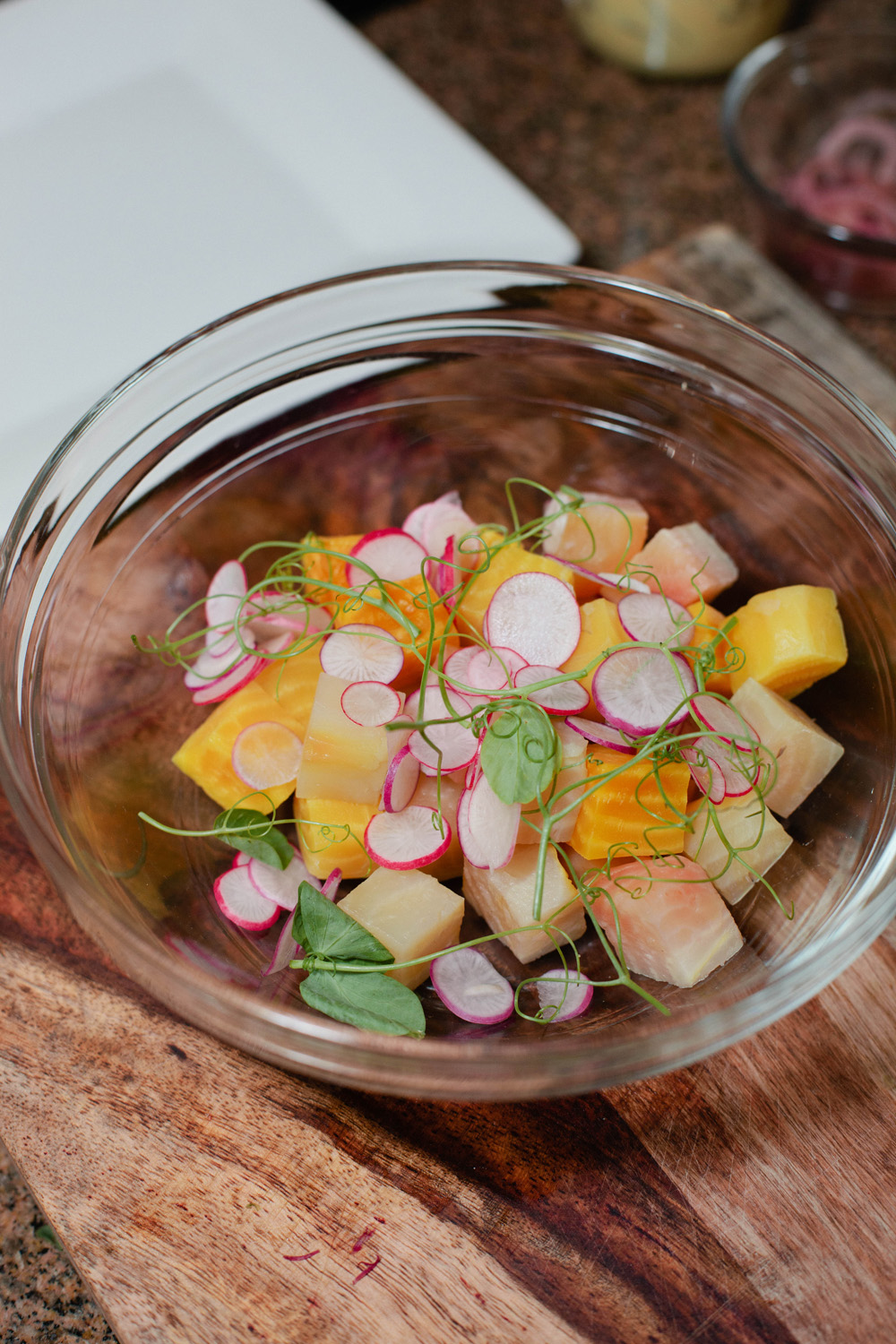 I added some heirloom radish, baby pea tendrils, and pickled shallot to my beet mixture. I then dressed it in a balsamic vinaigrette, and topped it off with baby mesclun greens and goat cheese (below). Super fresh and screams Springtime!!